Undulating Systems
Studio 3-D Temporary Installation Senior Thesis Semester 1 - 2017
acrylic, polyfil, yarn, fabric, canvas, cut paper, organic/found materials, fake moss, string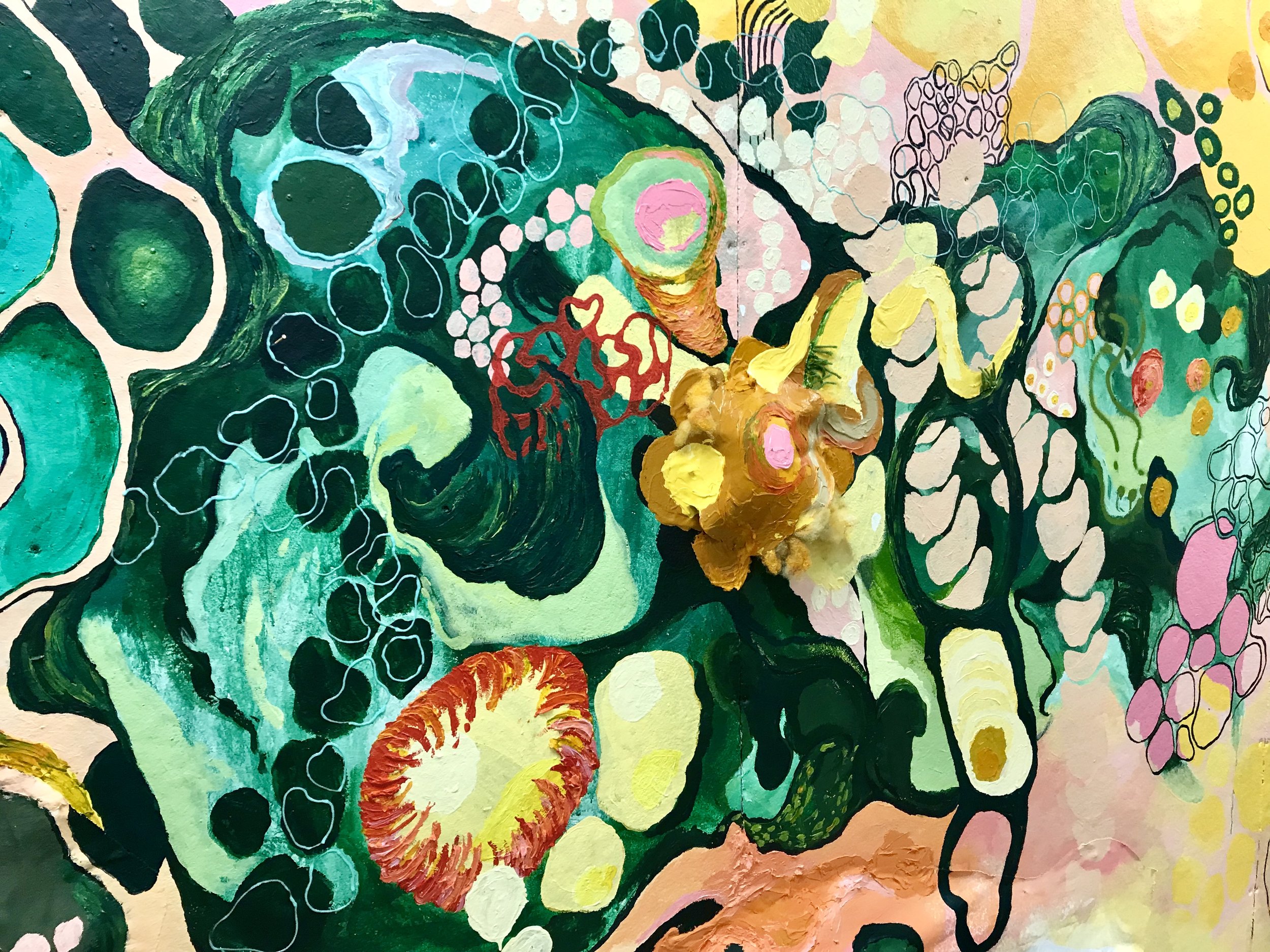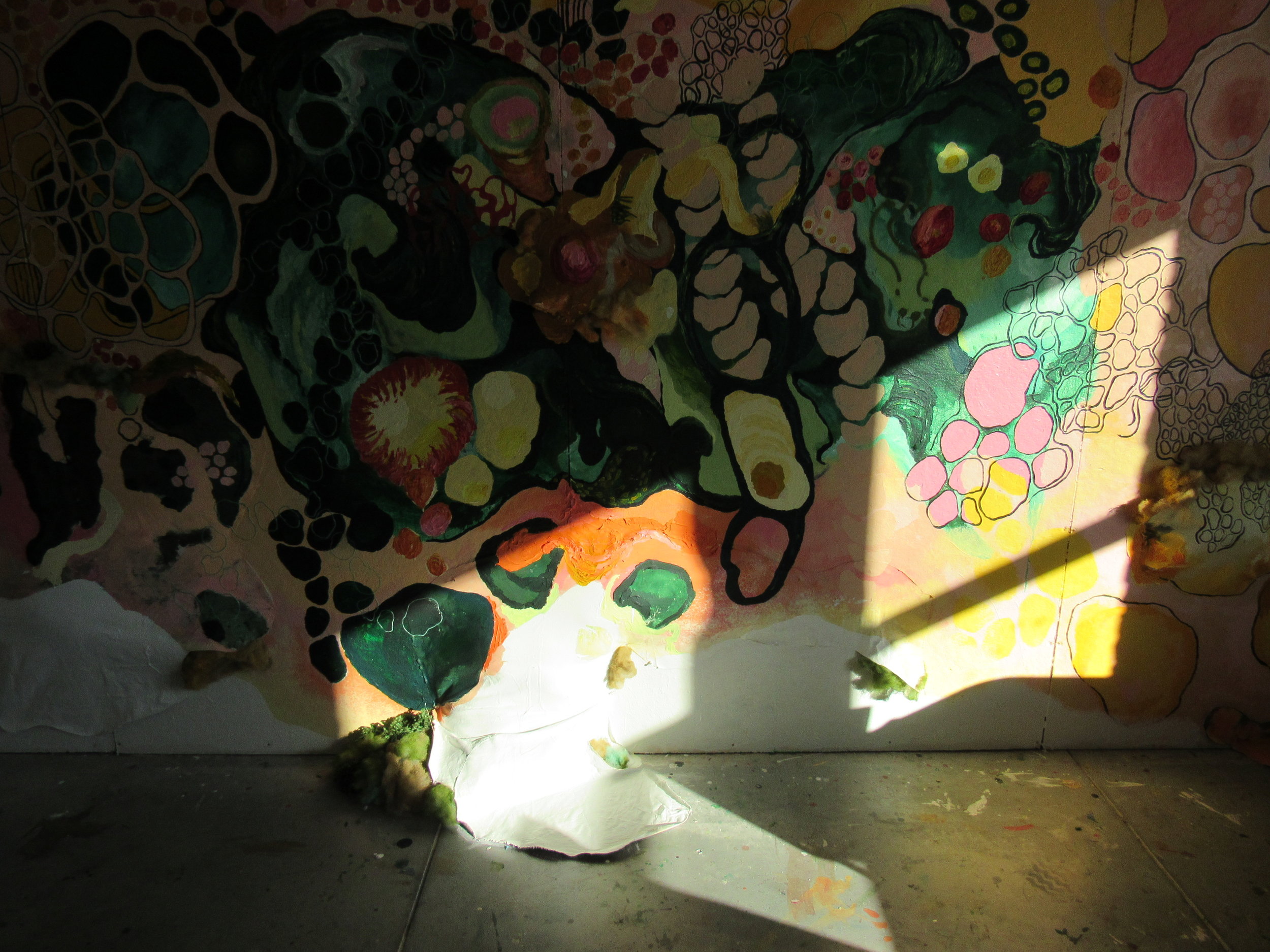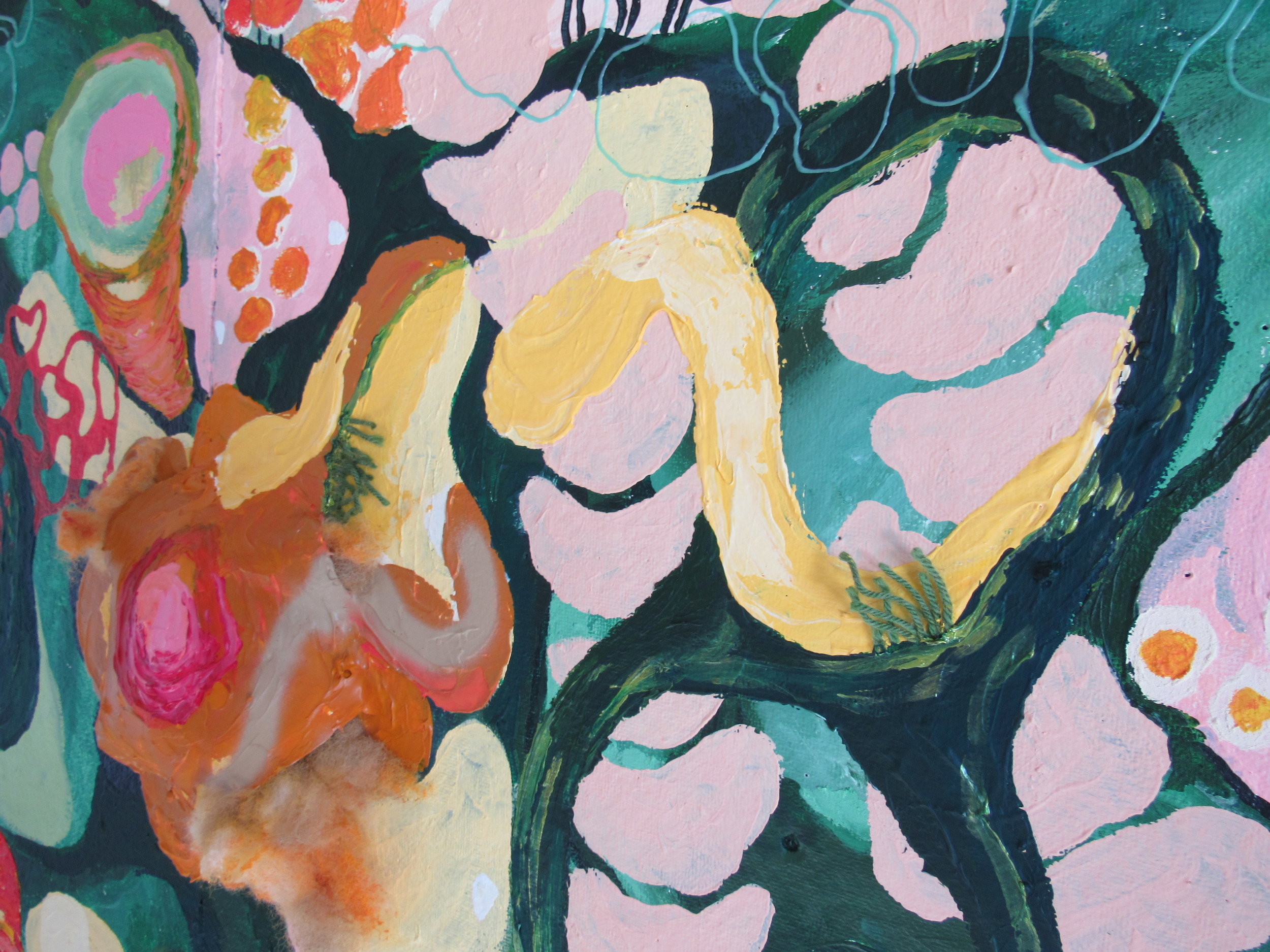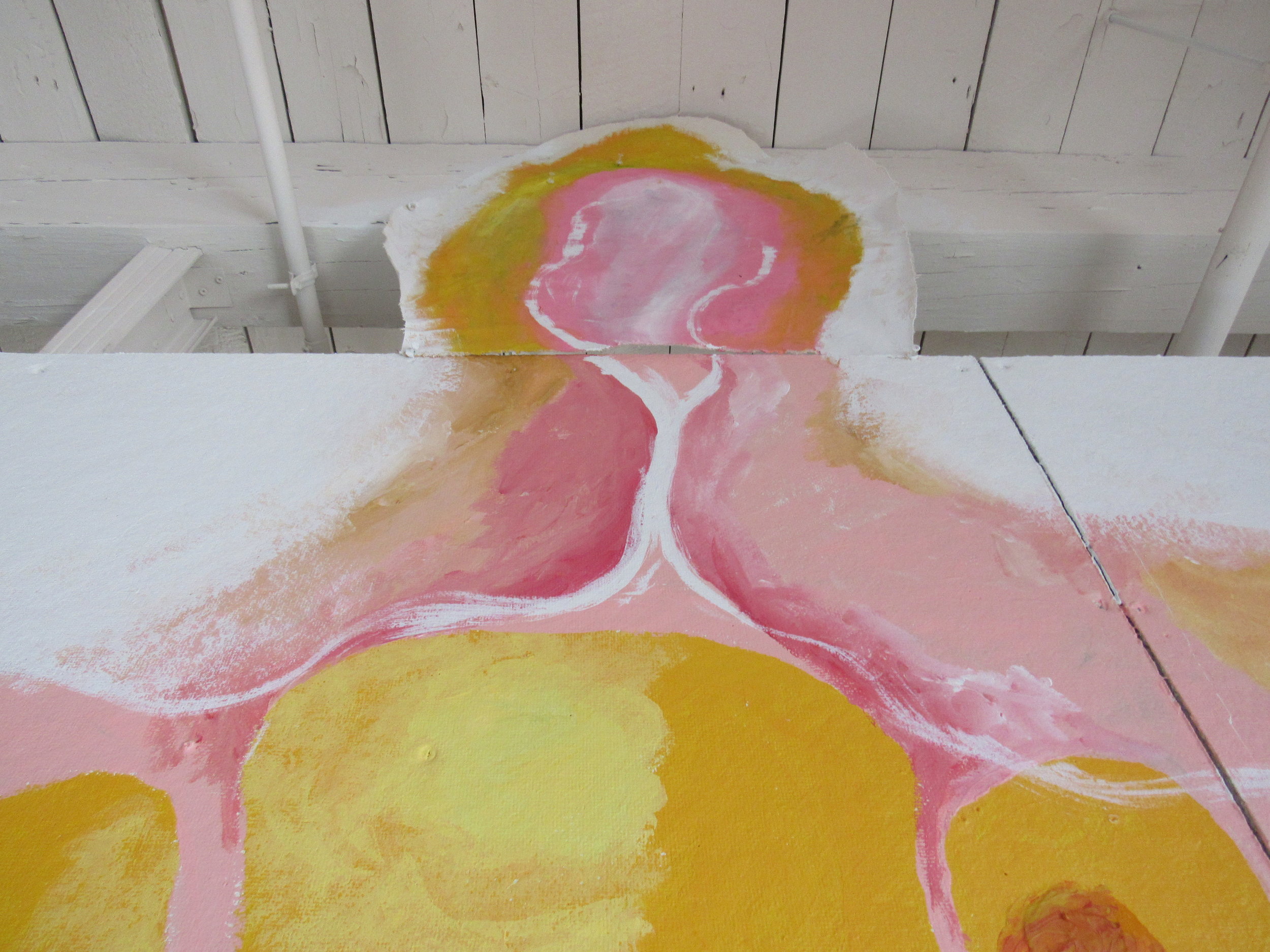 early process of Undulating Systems Installation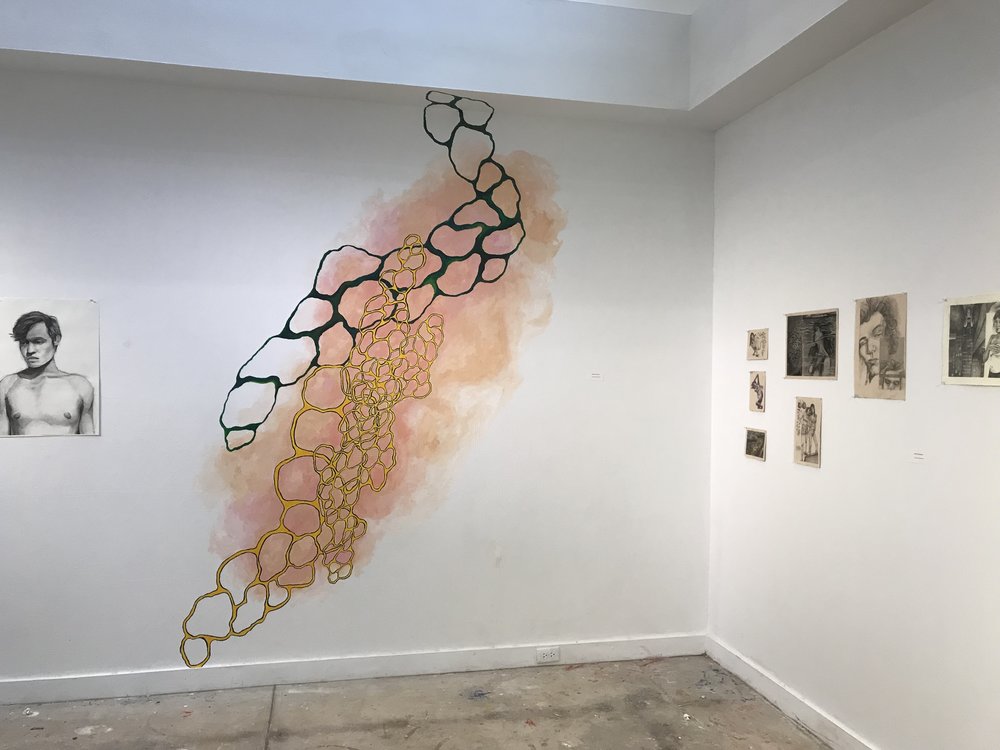 Leidy Gallery Senior Showcase
MICA Senior Thesis Selected Group Exhibition 2017
Baltimore, MD
Temporary Wall Mural, acrylic paint
Delving Deep (2.0)
acrylic on stretched canvas - beginning of "Undulating Systems"
48 x 36in.
SOLD
acrylic and spray paint on stretched canvas
Color Abstraction Installation
Final Instal for Color Abstraction with Timothy App at the Maryland Institute College of Art
Wall painting with wooden cut pieces, parts able to be moved around
Crustacean Haze
acrylic, guache, spray paint, fake plants, potpourri, paper, tissue paper, felt on stretched fabric
36 x 36in.
SOLD
Arctic Lotus
spray paint and acrylic on canvas, 54 x 26in. *
Threading
spray paint, acrylic and oil on canvas, 58 x 46 in. *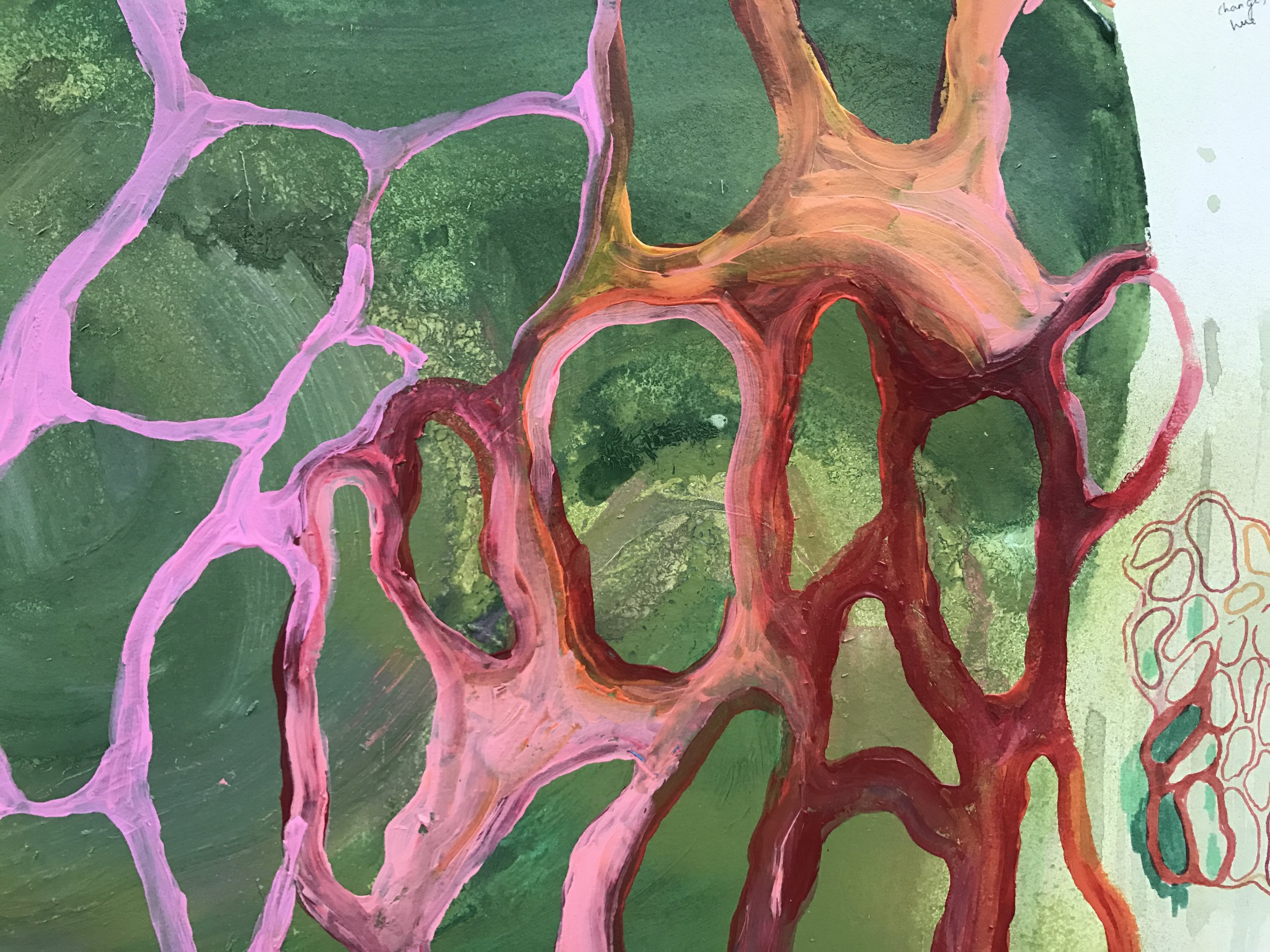 Crunching
acrylic and marker on paper, 18 x 24in. *
Network
acrylic and spray paint on canvas, 52 x 47in.
Communication
acrylic, oil, acrylic mediums on panel, 12 x 12 in. *